"I am not what happened to me, I am whom I choose to become"---Carl Jung

Services

I welcome individuals, couples and families.  I work with adolescents or adults who are experiencing:  depression and/or anxiety;  a personality disorder;   excessive anger,  drug or alcohol issues,  existential concerns,  trying to cope with the addiction of a significant other etc. 

Payment

My fee is $75 per 1 hour session / I accept cash, check or credit card

INSURANCE

Attitudes and beliefs toward those with mental health issues still carry a stigma with some individuals and employers.  My goal is to earn the trust of my clients so they will feel safe sharing their uninhibited thoughts and feelings.  Most insurance providers require a mental health diagnosis in order to pay.  Some clients are concerned that their personal digital information may somehow get into the wrong hands.  I do not accept insurance so you can be assured that what you discuss with me remains confidential.    c.

EMPLOYEE ASSISTANCE PROGRAM

Centura Health has designated me  as one of their Preferred Counselor Providers.  If your place of employment has a contract with Centura Health, they may provide an Employee Assistance Program which allows you to see me free of charge for a limited number of counseling sessions.  Call Centura at 719.776.7996 to see if you may qualify.


WELCOME TO LOU'S WEBSITE!

Working with middle school kids building a Mars habitat

(with NASA support)

My beautiful wife Carol 

of 48 years

My two sons,

Dylan and Trevor

SOME THINGS I'VE DONE AND ENJOYED 

Taught science in Pueblo District 60 for 28 years

Science host with

PBS "Homework Hotline" for several years

Experimented with wind power

Some motorcycles I've had

Carol and I built two of our

own houses and

refurbished others

Double click here to add text.

Double click here to add text.

HOW TO FIND LOU'S OFFICE 

located in

'CENTRAL PUEBLO CENTER'

803 W. 4th St. / Suite K

Pueblo, CO 81003

My friend John and I designed & built specialized handcycles for 

handicapped children & adults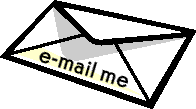 ​Licensed Professional Counselor in Colorado

Grew up liking Harleys--My 1998 Wide Glide

Competed on my Sherpa T trials bikes

Enjoyed riding trails on my 2 wheel drive Rokons.

EVER FEEL LIKE THIS?

Maybe Lou can assist.


I enjoy inventing and creating things

Double click here to add text.

Whenever I take myself too seriously I look at this

photoshopped image my son sent me..

Double click here to add text.

Lou Lile  M.A.  BS. LPC

Licensed Professional Counselor

(719)250-5984